---
Costa Rica Real Estate Consulting
---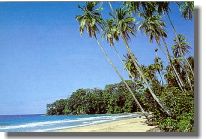 Propiedades Info S.A. is a Belgian owned and operated company involved since 15 years in Real Estate Consultancy activities in Costa Rica. We help our clients to buy their dream properties in Costa Rica.

With our large network of relationships within the Real Estate industry in Costa Rica we can help you to negotiate the best property at the right price, anywhere in Costa Rica.
In our site you will find helpful information over Real Estate in Costa Rica, rules, laws and general information. Did you know that Costa Rica is the country with the highest literacy rate, the highest life expectancy in Latin America?
Also we offer now some exclusive full titled beach front properties located in the best area of Costa Rica know as:

" The Gold Coast "
---
Costa Rica is definitely one of the last peaceful places where to live and invest in the world. Also know has the Switzerland of Central America, this peaceful paradise is a democracy since 150 years where foreigners have the same right and obligation that the Costa Rican, those rights are granted by the Political Constitution.
Guanacaste offers a variety of environments, from endless plains perfect for cattle ranches, volcanoes, cloud and rain forests, to endless beaches which stretch from the border at Nicaragua to the mid-pacific and offer some of Costa Rica's most spectacular coastlines and wildlife reserves both on land and at sea. Guanacaste is the best place with West area of San JosÚ to invest in Real Estate in Costa Rica at this time.
With its 3 miles of white sand, Playa Grande is one of the most beautiful beaches in Costa Rica. The beach and the bay of Tamarindo are part of the Marine National Park "Las Baulas". We offer beach front home sites and beach front farms for sale on this unique place. If you want to develop a project in the middle of the Gold Coast, this is definitely the best place to start a successful Real Estate investment in Costa Rica

Playa Grande receive each year, since it was awarded in Costa Rica the "Ecological Blue Flag" for the high quality of its environement.
Playa Grande is the natural extension of Tamarindo and the place for villas, luxury properties and high-end gated communities.
---